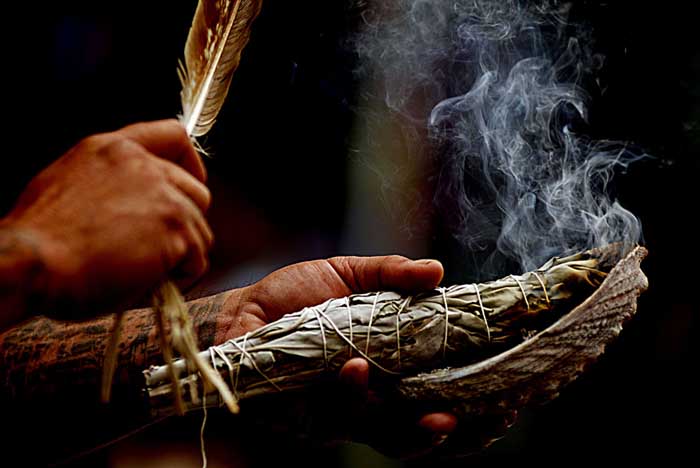 Smudging? How does it work?
Smudging is a sacred tradition throughout many cultures that is used to drive away negative energy and cleanses your surroundings.  This practice is commonly used to even just "clean" the air as far as the scientific background goes. Smudging is best used for restoring balance to an individual, group or space.
The History
Smudging comes from many cultures but most commonly known from indigenous American traditions used as "Sacred Smoke Bowl Blessing". Smudging may seem new and just a fad but it has been around for a very long time and with incredible outcomes! Smudging is similar to incense in cultures around Asia/Europe who used incense for spiritual practices for thousands of years and viewed smoke as sacred. European culture smudging often had more practical applications to ensure the clearing of parasites and bugs from domestic animals and to clear 'bad air'. People from all religions, cultures, and groups all have used smudging over the years.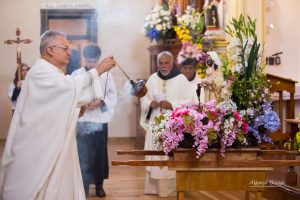 Why would you Smudge?
Smudging can be great for anyone, even if you don't believe in its benefits then you can still have a very clean feeling home after smudging. Many modern and ancient cultures would use meditation and smoke together resulting in very great outcomes! Other uses for smudging would be to cleanse animals and including humans and improve health, for fumigation and space clearing and to preserve food. The discovery of how incensole acetate, purified from frankincense, works on specific targets in the brain and will help us understand diseases of the nervous system. After smudging you can feel the negativity, dirt and bad energy being cleansed away so you can have a clean and positive home or self.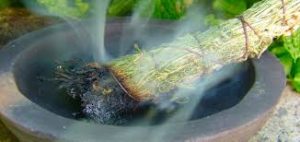 How do you Smudge?
There are many different ways to smudge and different types of herbs/incense but the most common way to do this practice is with sage. First, you will need a smudge stick (sage or etc.), lighter or matches and a fireproof container. Candles are optional but are highly suggested for smudging ceremonies. Next, you will light your candles (optional), light your smudge stick and use the fireproof container when needed. When the smudge stick is lit, the smoke releases into its surroundings. If you are cleansing your home you may want to do every area of the house. After you are done you will even notice how much cleaner it feels!